Top 10 Best High Graphics Games for Android & iOS 2019!
1.King of Crabs

Intense multiplayer fun, battle with up to 100 real players per game!
Scrap, scavenge and slaughter your way to becoming the King of Crabs!
Collect weird and wonderful crab species, upgrade and customise them to help you climb the ranks. Team Up with friends to help or fight each other - it's up to you!
A huge island world is waiting to be explored and conquered. Find a variety of funny and dangerous weapons to give you the edge.
This game combines easy to use touch controls with fun packed game-play.
Incredibly detailed 3D graphics, animation and sound make the experience come alive.
BECOME THE KING
Climb to the top of the leader-board to prove you're the mightiest crab in the land!
CRAB 'EM ALL
Collect, upgrade and grow a variety of Crabs. Discover advanced skills and collect unique skins.
WEAPONS GALORE
Find an array of crazy and deadly weaponry to help skew the odds in your favour.
MULTIPLE GAME MODES
Test your worth in the intense PvP game mode, or try PvE for a more friendly time!
REGULAR UPDATES
Look out for new Crabs, skins, maps, special events and games modes in the future.
* Game requires a persistent internet connection.
2.Evolution 2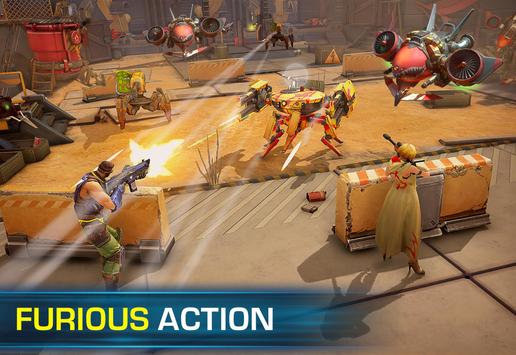 Evolution
continues. The long-awaited sequel of the hit iconic sci-fi game is out! It tells you a story about the universe of Utopia from another angle.
The second episode reproduces the unique atmosphere of the Evolution that millions of players came to love. The gameplay of the Evolution 2 has changed drastically, turning into an intense mix of the third-person top-down shooter, action, strategy and RPG!
The breathtaking story will surprise you with completely unexpected turns!
Location: planet Utopia. A galactic billionaire resort once, it turned into a living hell possessed by ruthless marauders, monsters and battle robots. A relentless war is being waged here.
Never-ending combat awaits! Fight with powerful weapons, use the psi-energy of captain Blake, main character of the game. His super-powers are a result of a dangerous experiment, and he's ready to unleash them on any enemy at your command!
☆
Unique sci-fi setting.
Space post-apocalyptic biopunk action game set on a distant planet.
☆
Unique balance of genres.
Fusion of strategy, RPG and top-down shooter action game, featuring the ingenious combat system.
☆
Tactical gameplay.
Upgrade your character and their companion, select the most efficient weapon, and abuse weaknesses of your enemies.
☆
Engaging PvE campaign.
Plenty of missions and epic bosses. Your enemies become stronger from battle to battle.
☆
Cooperative mode.
Summon your loyal allies and complete missions shoulder to shoulder with other players.
☆
Online battles.
Battle in full online multiplayer. Win the top positions in the rating and receive unique bonuses for your victories!
☆
Armory of the future.
Fantastic weapons featuring unique statistics and upgrade system! It's not only good old firearms! Enjoy the energy, acid and bionic cannons!
☆
Upgrade your base:
unlock new premises and learn the technologies of the future! Evolution without limits!
☆
Interactive arenas and realistic 3D animation
grant complete immersion!
3.

Pirate Code - PVP Battles at Sea
Take to the high seas in full scale PvP naval warfare, with fast paced conflicts packed with ship-to-ship seaborne action. Choose to play as a lone wolf, or join a fleet and take part in epic ten player skirmishes at sea. Choose a captain armed with unique firepower, board a powerful battleship and dominate the high seas!
Aye Aye Captain
Choose your Pirate Code Captain, each with their own fearsome battle ability, from Vasco De Gama's lethal fireball, Billy's mighty energy wave, Hattori's cunning invisibility shield, and Catalina's fearsome frost arrow! Choosing the right captain and create a strategic advantage on the ocean wave!
Ship Shape
Choose from one of twelve powerful battleships to take into the fray from the dreaded Obsidian and the swift Dragon Boat to the mighty Flying Dutchman. Each ship has different attributes, designed to give you the edge over the competition.
4.

CarX Drift Racing 2
A SEQUEL OF THE MOST DESIRED DRIFT-GAME
Over 50 000 000 fans around the world have already downloaded CarX series games. It's your time to join!
BEWARE the danger of addiction! You may not want to quit & play for hours. Taking a quick break every 40 minutes is strongly advised.
NEW GAME MODE, XDS, DESIGNED TO HELP PRACTICE TANDEM DRIFTING .
- You will be racing twice. The first time you will race as the Leader in a tandem drift, the second time you will be racing as the Follower, actually following yourself.
- For the first time in the world of video games tandem drifting is evaluated based on the CarX XDS Evaluation System which consists of 100 score points. The CarX XDS Evaluation System is designed entirely on the professional evaluation system used in real life drift competitions.
5.

4 GUNS: 3D Pixel Shooter
Our world has been conquered by specific infected zombies. Your battle and survival will be fascinating. You will get a personal bunker with weapon and ammunition. Your global mission is to kill monsters with unusual mechanics. Find the best strategy suitable for each of the bosses in this war.
The game's features:
- A multiplayer PvE FPS first-person shooter. Each team consists of 4 players.
- The most effective weapon to kill all zombies.
- Unique multicolored pixel monsters featuring unusual mechanics and abilities.
- Huge crowds of zombies. You will have to survive and kill them.
- Low-Poly locations that will surprise you. This pixel combat will be fun.
- A personal fun bunker for survival in this global mission.
6.Beach Buggy Racing 2
Play the newest chapter in the #1 mobile kart racing series of all time. Beach Buggy Racing is back with more Powerups, more drivers, more thrill-ride race tracks, and more fun!
Join the Beach Buggy Racing League and compete against drivers and cars from around the world. Race through Egyptian pyramids, dragon-infested castles, pirate ship wrecks, and experimental alien bio-labs. Collect and upgrade an arsenal of fun and wacky Powerups. Recruit new drivers, assemble a garage full of cars and race your way to the top of the League.
The first Beach Buggy Racing introduced over 90 million international mobile players to console-style kart-racing with a playful offroad twist. With BBR2, we've upped the ante with a ton of new content, upgradeable Powerups, new game modes...and for the first time you can compete against other players in online competitions and tournaments!
7.

Slightly Heroes - VR Companion
Do you play Slightly Heroes in VR? Now your friends without a VR headset can challenge you using this app. This is the full Slightly Heroes experience playable on your phone!
BATTLE SOLO OR VERSUS FRIENDS
Experience real-time duels against players from all over the world or invite your friends to join a custom match and battle them across a variety of areas. You can also battle solo against AI opponents in order to train an improve your skills.
8.

LifeAfter
A blizzard of devastating virus beleaguered the world, bringing about the catastrophic disintegration of orders and covenants.
When the night falls, the world turned into a living hell, swarming with Infecteds. When you finally caught a break, and discovered a place to rest your sore feet, you found yourself exhausted, famished, low on ammo and plagued by the coldness of night. You can hear the growling of Infecteds, approaching, and you know it's going to be another night of angst and horror. How much longer can YOU survive?
LifeAfter, a mobile game depicting the survival of humanity in a post virus apocalyptic world, is officially launched.
Live on, together.
-Keep your will to survive and hopes alive.
The world you once knew so well is now a foreign place in the wave of a virus epidemic. The life of survivors is constantly being threatened by diseases, famine, cold, Infecteds and organizations with hidden agendas. You'll have to stay calm amid all these dangers and believe there is a way out.
9.Cross out
Build your own unique battle machine and win in exciting PvP battles!
Crossout mobile is a legendary post apocalyptic action game with real time team battles.
The mad post apocalyptic world has turned into a huge battlefield. Fearless raiders in deadly armed vehicles fight for resources and domination. Build your own full-metal monster and turn your enemies into scrap!
*** FIGHT IN A TEAM: PvP battles for 4v4 players. Ruthless post apocalyptic battles will demonstrate who is the best driver!
*** BUILD YOUR UNIQUE VEHICLE: heavy armored car, nimble buggy or an all-purpose wagon – create a ride that fits your style of game play. Hundreds of parts and millions of combinations!
*** UNIQUE DAMAGE MODEL: shoot off any part of the enemy's vehicle – immobilize it or leave it defenseless. Take your enemy apart!
10.Super Mecha Champions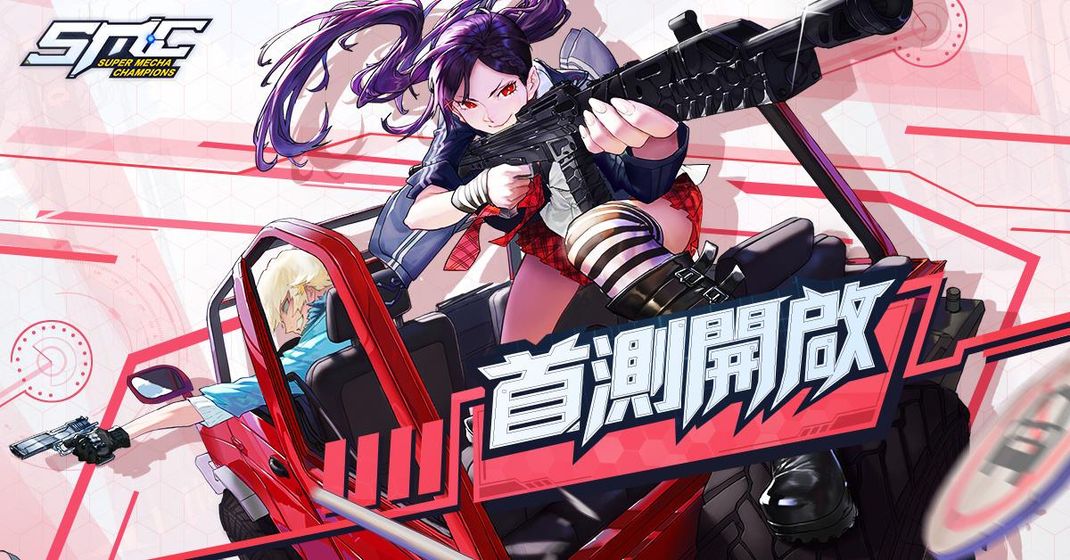 Here comes a powerful ACG mobile Mecha fighting game! An enigmatic contest has begun in a near-future mobile city. You, with other players from various factions and powers, will fight for the highest honor on a global stage. Besides shooting skills and teamwork, mastering new, marvelous weapons and magnificent vehicles will also be a new challenge!
[Fresh] Clash of Man and Mecha
Choose elite pilots of the highest level to operate Mecha with your team in the contest to be crowned as ACE pilots!
Top 10 Best High Graphics Games for Android & iOS 2019!
Reviewed by
Rahul rajput
on
April 07, 2019
Rating: