Doomba turns your robotic vacuum cleaner into a Doom map-making machine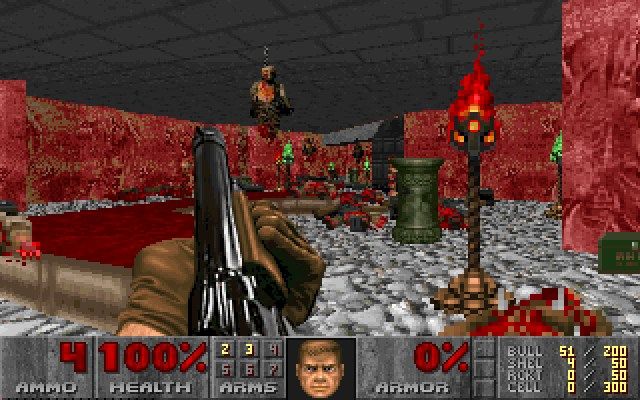 A Roomba is an autonomous robotic vacuum cleaner that, guided by various sensors, will slowly prowl your room of choice, keeping your carpet clean without knocking everything over. Thanks to the efforts of coder Rich Whitehouse, it is also now an automated Doom map-making machine: The

DOOMBA

.
Doomba is actually a script for Whitehouse's Noesis software, a tool for "previewing and converting between hundreds of model, image, and animation formats". The script tracks and stores your Roomba's movement data via the Clean Map reporting system, which can be imported into Noesis and then into a randomized Doom map.
"I discovered that the newer Roombas are making use of a pretty respectable SLAM [simultaneous localization and mapping] implementation, which led to wondering about what kind of data I could get out of it and what I could do with that data," Whitehouse explained on his website.
"I soon realized that there was a clear opportunity to serve the Dark Lord by conceiving a plethora of unholy algorithms in service to one of the finest works ever created in his name. Simultaneously, I would be able to unleash a truly terrible pun to plague humankind. Now, the fruit of my labor is born."